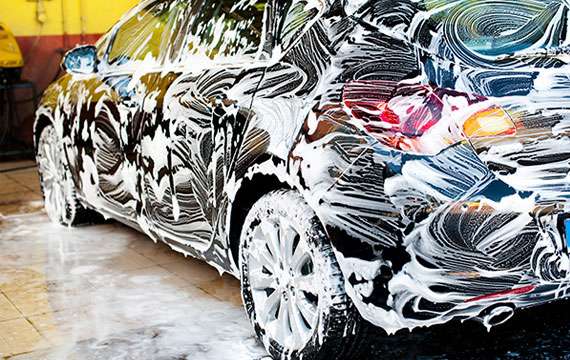 A car wash is a short-term investment in money and time with a high investment return. For many reasons, washing your car is necessary. Your car looks cleaner and it's cheaper to resell and trade. You will feel more relaxed and even look better to drive a smooth, well-kept car. Keeping your car clean is a low cost way to retain value and maintain appearance. Pollutants such as soil, pollen, tree sap, air pollutants and dead bugs can all damage the appearance of your vehicle and paint it.
How many days do you bring your car to wash it? While several vehicle manufacturers and experts advise the weekly washing of vehicles, it depends on your personal preferences and also on several factors:
1- Where do you live? you are in an environment where your car is destroyed by birds.
2- How much exposure does your car have to the heat, cold, sun, snow, salt, pollution, renewal and wind are better known?
3- Do you drive or live in a building zone?
4- There is an endless army of insects and bugs that strike your car both in rural and urban areas. Both of these minor wrecks have a great effect on your car appearance.
5- Is your car parked in the open area? Perhaps on a lane, on a driveway or under trees? All these factors will make your car's paint job wear and tear
6- Perhaps your car is parked in or under a garage? In spite of that the paint on your car definitely protects it from "the elements."
Mr.Coats is one of the leading companies which gives excellent car wash services in Delhi. They provide various car wash services like fabric coating, leather coating, ceramic coating, paint protection film, plastic trim coating and so on. Car wash is basically available to take care of your vehicles as much as you need and remain within a budget based on the exposures above. If many of them are finding that their cars are finding dust, tiny spots of birds beat or many other dust then make your car from dust free by giving them a proper car cleaning. Cleaning services will give your car a glossy and brand new look. Take an advantage of money saving opportunities by visiting our website http://mr-coats.webpulse.net/ and view more services which keep your vehicle clean and brand new look